North of Barrie including the James Bay Coast, West to Sault Ste. Marie, East to Lindsay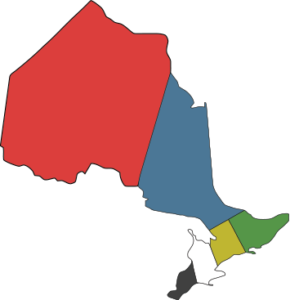 Theta Executives 2022-2024
President: Monique Marshall, North Bay Regional Health Centre
monique.marshall33@gmail.com
Vice President: Vacant
Educator: Vacant
Secretary / Treasurer: Sheila Gallant
Past President: Jeffrey Phelps, North Bay Regional Hospital
jeffrey.phelps.jp@gmail.com
Chapter Representative: Sue-Ann Miller
THETA Chapter was formed in 1990 so we have been in existence for 25 years. MDRAO prior to that date only had chapters in southern Ontario. Northern Ontario formed the THETA chapter and latter LAMBDA chapter was formed. At the beginning meetings were held once a year in one location and people had to travel up to 6 hours to attend. Attendance at this event was low due to travel costs as our chapter is large in geography covering from Barrie south to Lindsey East, West to Manitoba Border and north to the Sault including the James Bay Coastal area. We held one classroom course per year and it was in one location so cost to attend to applicants in the north was over $2,000.00 due to registration, travel and accommodations. We tried attaching our annual meeting to the education sessions to see if it would improve attendance and offered education at the meeting and this helped in 2005.
In 2009 we were able to start holding our meetings by Ontario Telemedicine so all healthcare facilities in Theta Chapter could register. We then held 4 meetings a year. This increased participation to 20-28 sites registered and 35 to 65 members attending. The format used for these events was a 30 minutes meeting and 1 hour education session with attendance and participation by a questions and answers period at the end. This format continues today with excellent attendance and the ability for our members to communicate. We also started holding our classroom course by OTN with 6 sites and have had from 90-130 students attending. We have reduced sites to 5 which include the host site and we thank the healthcare settings that offer their site and the facilitators at those sites as without them we could not offer these options to keep travel and cost down for our members.
These formats have facilitated education for Medical Device Reprocessing Technicians, Managers and Infection Control Practitioners in the north. This has raised the bar in reprocessing practices and improved patient outcomes.
Membership in our chapter has grown from 35 to 164 over these years due to the ongoing communication, educational opportunities and incentives developed by the chapter. A great networking system is in place to facilitate conversations and assistance to many sites when required.