East of Ajax to the Quebec border, North to Ottawa, West to Lindsay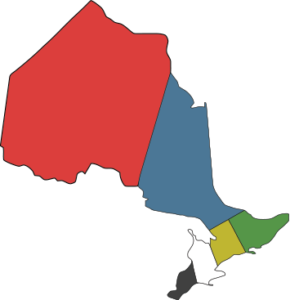 PROVINCIAL ANNUAL MEETING
2020-21 AGM Minutes – March 5, 2021
2019
2018
CONSTITUTIONAL CHANGES
Our present Constitution allows members to vote on constitutional changes or election of new executive members, in opposite years.
This year 2019-2020 members will vote on proposed constitutional changes. The vote will take place online before May 31, 2020.
When requesting a change to the constitution, please make sure that you state the Page number, Article and Section numbers of the current constitution.
Changes must be sent to the office no later than January 15th, 2020.
Proposals for amendments to our Constitution is open December 1, 2019. Please review your constitution and if you would like to propose changes please use the proposed changes form
Nominations for Chapter executive and representative positions are open December 1, 2019
Download Chapter Representative Nomination Form
GAMMA Chapter Executive Nomination Form
MINUTES AND REPORTS
2018-2019 Annual Report – President
2018-2019 Annual Report – Education
Meeting October 31, 2018    Event # 95841443    Call in # 905-415-5792
Agenda
Minutes
Presentation

November 28, 2018    Event # 95841568    Call in #905-415-6676
Agenda
Minutes
Presentation: Understanding the Scope of the Problem-Infection Risks Relating to Endoscopic Reprocessing and Handling – Derek Ouellet from Cantel Medical
Relate article to the ECRI Top 10 Hazards in Health Care Today
Inadequate endoscopic reprocessing climbs the ECRI Institute list for the past 5 years
Defining Soil, Bioburden & Biofilm
Detail Infection Prevention Assessment Chart in an Endoscopic setting
Remember the Process
Summary
February 27, 2019    Event # 95842117    Call in #905-415-6673
Agenda
Minutes
Presentation: Decontamination Back To Basics – Manon Laflamme from Steris

Manon reviewed the basic understanding of how a surgical instrument is handled in the operating room, transported, and reprocessed through the decontamination area with an emphasis on cleaning and decontamination using proper equipment and chemistries.
April 24, 2019     Event # 95842311     Call in #905-415-6674
Agenda
Minutes
Presentation

September 25, 2019    Event # 95842496
Agenda
Minutes
Presentation

November 27, 2019    Event # 95842637
Agenda
Minutes
Presentation

October 21, 2021
Agenda
Minutes
Presentation
Education Session
ANNOUNCEMENTS
MDRAO announcement re: Managing Matters