"Light at the End of the Lumen"
SEPTEMBER 22, 23 & 24, 2022
Delta Hotels Toronto Airport & Conference Centre
655 Dixon Rd, Toronto, ON M9W 1J3
The MDRAO is a provincial non-profit association and Member Organization of the World Forum for Hospital Sterile Supply. Our conference is held every two years and offers 3 days of inspiration, education and skills development for MDR Professionals.
---
Dr. Mehran Anvari
Centre for Surgical Invention and Innovation 
Dr. Mehran Anvari was appointed to the Order of Ontario for his contributions to the field of robotic surgery.
Dr. Anvari is the CEO of the Centre for Surgical Invention and Innovation, and is the founding director of the Centre for Minimal Access Surgery. He is based at St. Joseph's Healthcare Hamilton where he conducts miniminally-invasive and bariatric procedures and leads research studies.
In the past, Dr. Anvari performed the world's first telerobotics-assisted surgery at St. Joseph's Healthcare Hamilton – operating on a patient 400km away in North Bay. He was also awarded the NASA – International Space Station (ISS) R & D Award for his work in applying robotic technology from the International Space Station to detection and treatment of breast cancer.
Under his direction, the Centre for Minimal Access Surgery has trained over 1200 surgeons through 87 programs, providing them with their primary source of training in the newest techniques and applications of minimal access surgery.
His most recent work in partnership with MDA, creators of the Canadarm, Canadarm2 and Dextre, has been the creation of Image Guided Automated Robotics (IGAR) medical device to be used in the early detection and treatment of breast cancer. Subsequent iterations of the device will be used to detect and treat diseases in the lungs, liver, kidneys, spine, brain and bones. IGAR devices will have telerobotic capabilities which will enable the healthcare system to treat patients living in remote parts of Canada and beyond.
---
Sarah McVanel
Greatness Magnified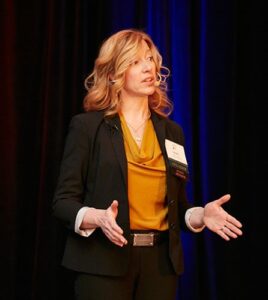 Sarah McVanel is a recognition expert, professional speaker, coach and accomplished writer. With 25+ years experience, she invigorates companies to value their people and specializes in training programs for employees-at-large.
Recognition is one of the most effective, accessible and cost-effective ways to fuel healthy working relationships, trust and collaboration. Now, more than ever, we need to show how much we value each other (not to mention all the unsung heroes in the community helping us through the pandemic). How do you do this when you have minimal time, limited energy, and even less face-to-face contact? How do you express gratitude when typical recognition forums and systems for communication have changed?
---
Andy Straisfeld
MEA Health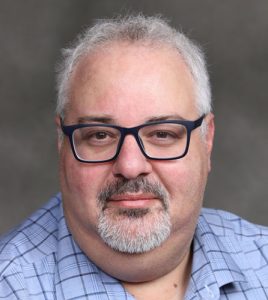 Andy Straisfeld is the cofounder and VP of Business Development of Lifecycle Revive and MEA Health with a successful 15+ years career in medical and professional sales. The last 7 years have given him a passion and drive for promoting the recycling of the OR/SPD waste in Canada.
In 2020, Andy left his industry to pursue his new calling, recycling post-Covid waste, an initiative that Andy sees as the most important moment in his career. Lifecycle and MEA is working with 12 other companies to recycle PPE worldwide.
Andy is an internationally interviewed expert on PPE recycling and circular economy having been aired on CBC, CTV and several top rated 100 podcasts on Apple and Google.
---
John Whelan
Healthmark Industries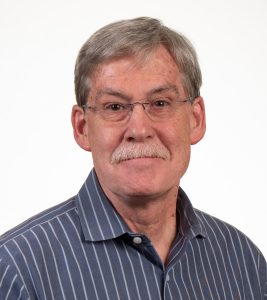 John Whelan is a Clinical Educator for Healthmark Industries.
John's healthcare career spans more than 40 years, predominantly in the fields of Emergency Services and Endoscopy. This has included staff roles, as well as those of educator and manager. At the beginning of 2019, he ended a 31-year career at University of Michigan Health System.
It was his 20 years spent in Endoscopy that helped provide a foundation for a system role – overseeing High Level Disinfection (HLD) processes for the UM Health System. In that inaugural role, he was instrumental in the planning and launch for the Centralized Endoscope Reprocessing Department on the main medical campus.
John is an active member of the Society of Gastroenterology Nurses and Associates (SGNA) and is a member of the SGNA Editorial Advisory Committee. Additionally, he serves as a member for the AAMI ST/Workgroup 84 – Endoscope Reprocessing, and ST/Workgroup 61 – Chemical Sterilants.
He has contributed endoscope processing and HLD content for several professional society and trade publications; and is coauthor for a June 2019 chapter on endoscope reprocessing in Otolaryngology Clinics of North America. He holds a Bachelor of Science Degree in Nursing from Michigan State University.