"Celebrating MDRAO's 50th Anniversary as a Provincial Association"
SEPTEMBER 6, 7 & 8, 2019
Delta Hotels Toronto Airport & Conference Centre
655 Dixon Rd, Toronto, ON M9W 1J3
You will find all of the information you need about the 2019 Conference on this page.
The MDRAO is a provincial non-profit association and Member Organization of the World Forum for Hospital Sterile Supply. Our conference is held every two years and offers 3 days of inspiration, education and skills development for MDR Professionals.
The 2019 conference was packed with unbelievable learning around infection control, decontamination and sterilization. Learn more about the speakers at this year's conference.
View pictures from this year's Awards Gala photo booth here
Conference Presentation Slides
---
Conference Speakers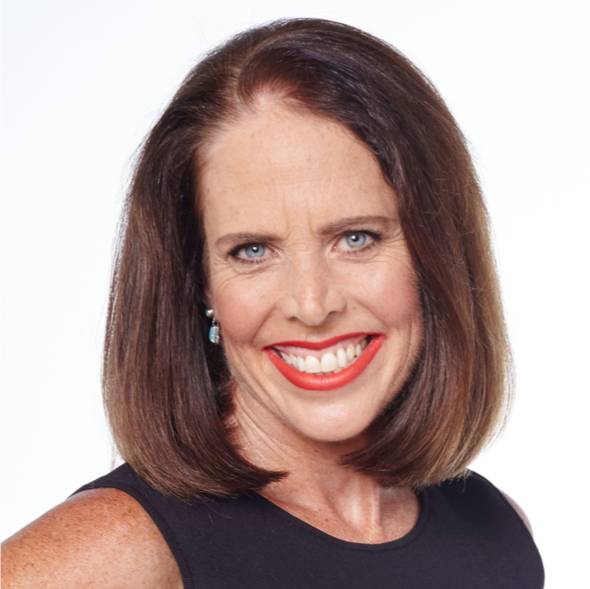 Meg Soper – Keynote Speaker
RN, Professional Speaker and Comedienne
Professional speaker and comedienne Meg Soper is recognized as one of the premiere motivators in North America. She combines her remarkable sense of humour with her unique perspective of life to captivate her audience and provide a presentation filled with inspiration and entertainment.
Meg has appeared as a keynote speaker and feature performer at conferences and corporate functions across North America and internationally. She has shared the stage with such celebrities as Ray Romano and Ellen Degeneres.
With over 30 years experience in the health care industry and as a Registered Nurse in the Operating Room, she understands how your attitude affects those around you at home and in the workplace environment.
Meg is co-author of the book, ?From the Stage to the Page – Life Lessons from Four Funny Ladies?. She has appeared on the CBC Television Network, Women?s Television Network and Prime TV, as well as being featured in many radio programs and comedy festivals. Meg has a tremendous ability to connect with her audience and take every event to a higher level.
Presentation Title: The Secret Sauce- Thriving in Times of Change

Presentation Summary:
The goal of this session will be to provide an uplifting and inspiring message that will leave attendees feeling empowered about the important work that they do. In her dynamic and engaging style, Meg will share her ideas on how we can use humour, passion and resilience to enhance communication, find more balance and thrive in times of change.
Meg will explore how our own emotions; perceptions & preconceived ideas can serve to limit us and make us less effective in our daily interactions with others. Using real life examples, Meg demonstrates that by choosing to shift our perspective – and understanding the distinction between left brain and right brain thought patterns – we can break free of limiting behaviours thus leading to healthier and stronger relationships with others, and with ourselves.
Meg will also share powerful ideas on how to "Give Our Brain a Boost" by using mindfulness techniques that can lead to improvements in our outlook, our energy levels and our ability to communicate clearly with members of our team.
This presentation will entertain, inspire and leave audience members with strategies to help us realize improvements in our self-confidence, relationships, and our resilience.
---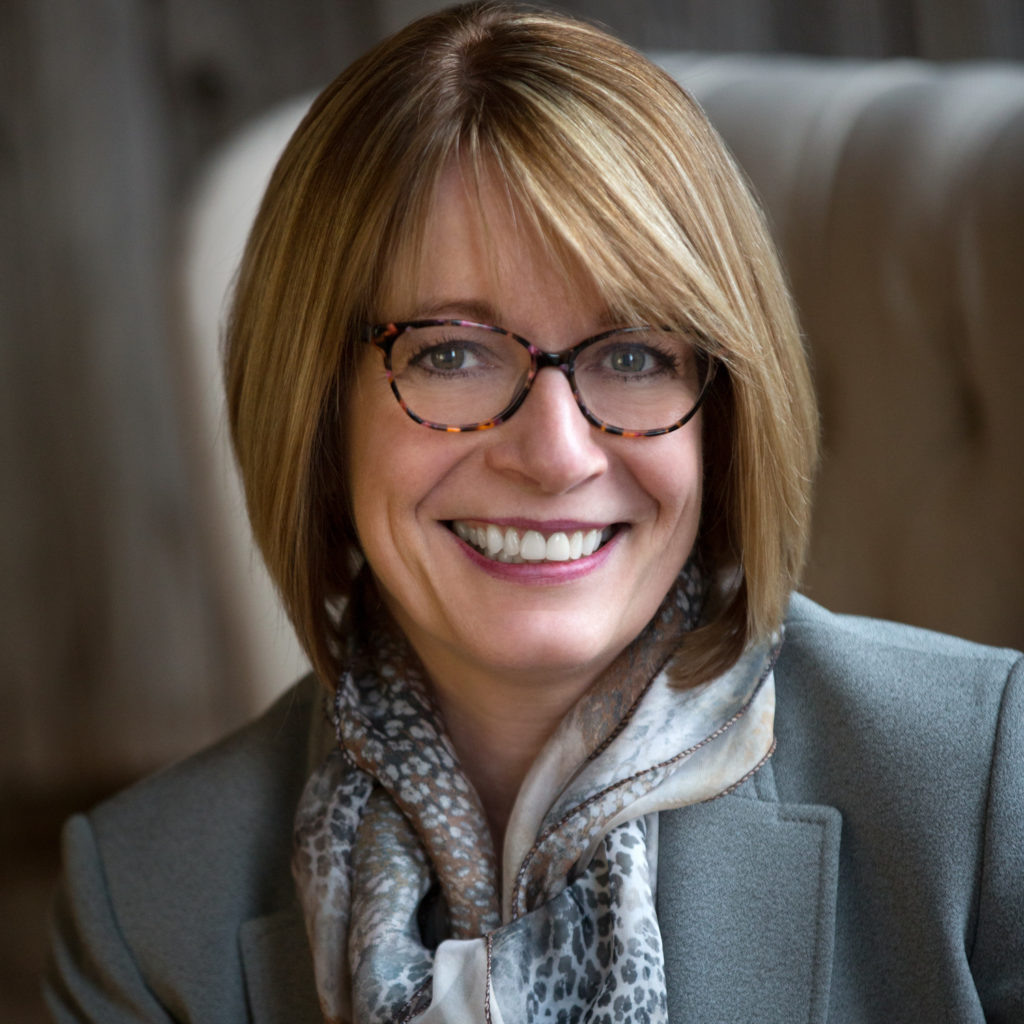 Janet Prust
Global Standards Director, 3M
Ms. Janet Prust is with 3M Medical Solutions Division in the position of Global Standards Director. She has over thirty years of health care industry experience including surgical services, occupational health, industrial and healthcare sterilization and prior to 3M twelve year of clinical practice experience as surgical assistant and administrator.
With 3M she has held a variety of positions including clinical research, technical support, management, marketing, standards leadership and business development. She has presented CEU accredited courses in the U.S. and internationally on topics related to device reprocessing and infection prevention.
Janet graduated from the University of Minnesota, has obtained multiple healthcare related certifications including CRCST. She is an active member of Association for Advancement of Medical Instrumentation (AAMI), including the AAMI Board of Directors where she serves as Treasurer, AMMI Standards Board, and multiple other AAMI committees including those that have produced ST79, ST58, ST91 and more. She is also an associate or industry member of ISO, APIC, EOSA, IAHCSMM, SGNA, AORN, and MHCSMA.
Presentation Title: The Science of Speed – how fast biological indicators have changed quality control in reprocessing

Presentation Summary:
Biological indicator technology and design has undergone significant advancement over time and use of these tools to help provide sterility assurance is a key component of current practice standards. This presentation will review biological indicators basics, technology, design, performance, incubation time and application as a risk mitigation strategy and process problem solving tool. Specific examples of process failures identified by positive biological indicators will be examined via an interactive format.
---
Paul Ashton
Global Sales Manager, Getinge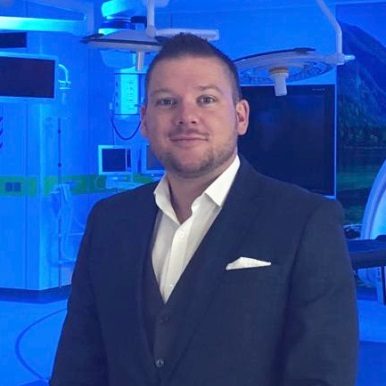 Paul Ashton has worked for Getinge for 3 years as part the Integrated Workflow Solutions team. Starting his career in the UK with the local sales team he was able to gain exposure to the core Integrated Workflow Solutions – T-DOC, INSIGHT and TEGRIS.
Since then he has been working with the IWS Business Support team, which has allowed him to be involved with delivering Getinge IT Solution projects on a global scale and supporting the local Getinge businesses in providing best-in-class service to customers.
Steve Bonney
T-DOC Implementation, Getinge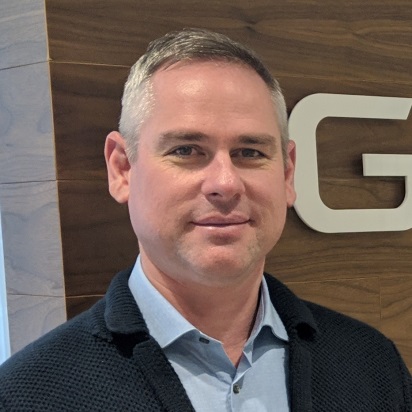 Steve Bonney began his career in healthcare at St. Joseph?s Healthcare Hamilton as a Medical Device Reprocessing Technician in 2006 and progressed to MDR Supervisor in 2011.
During his time at St. Joe's, he had the opportunity to work on 3 major IT projects involving the Perioperative Program as well as redevelopment of the Medical Device Reprocessing Department. He was introduced to T-DOC in 2014 as an administrator at St. Joe's MDRD and has since joined Getinge Canada as a T-DOC Implementation Specialist.

Presentation Title: The evolution of tracking systems -What the future holds for patients and hospitals

Presentation Summary:
Instrument tracking in healthcare facilities is a vital element to Patient Safety. Instrument tracking has evolved through many methods over the last 20 years. We have gone from Pen and Paper counts and record keeping both in the OR as well as in the MRD and Materials Management. We then moved on to Electronic 1D Barcode scanning on to 2D barcode scanning, we also have seen the integrating of hospital OR Scheduling System and Materials Management system linked to Instrument tracking systems.
As we move forward we will now see many regional sites linked via Multi site systems making it easier to share expensive instruments. We are also looking forward to RFID technology being used throughout the hospital system which will further automate the tracking of instruments and add to patient Safety.
---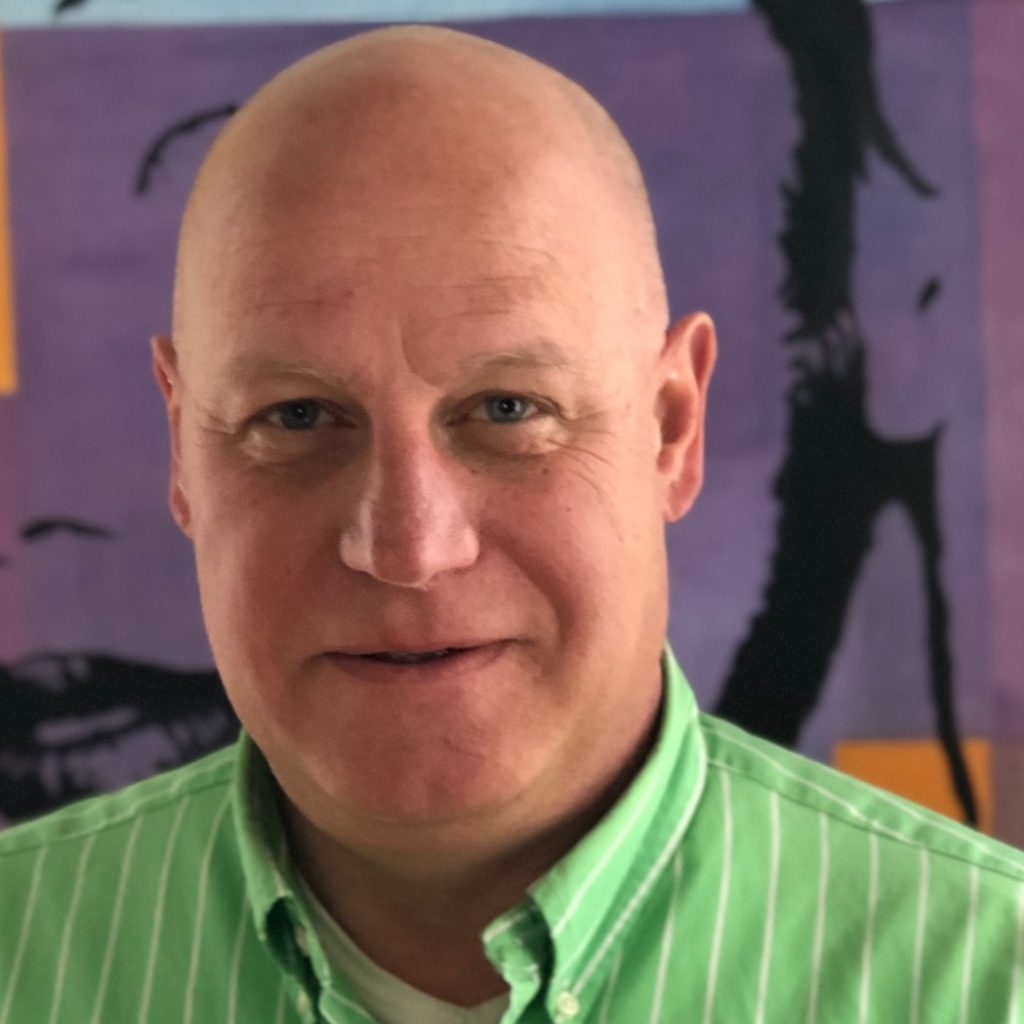 Josephus van Doornmalen Ph.D.
Principal Scientist, Steelco S.p.A
Josephus van Doornmalen (Joost) is active in the field of decontamination since 1995. Next to his professional positions he has always been connected to universities for research purposes, e.g., Amsterdam Medical Centre (the Netherlands) and the Eindhoven University of Technology (TUE, the Netherlands). Some research and study work have been published and Joost is a worldwide invited and appreciated speaker.
Currently, Joost holds the position of Principle Scientist at Steelco S.p.A. (Italy), is researcher at the TUE and in involved in setting up an Excellence Centre for Decontamination within the Catherina Hospital in Eindhoven (the Netherlands).
Presentation Title: Standards and Evidence – How evidence based are the standards?

Presentation Summary:
The basis for steam sterilization was developed in the 16th century by Papin (1647 – 1712). It took until the 1950 and 1960 to start the development of standards for steam sterilisation. Since 1990, Minimal Invasive Surgery (MIS) is developing fast and the loads to be steam sterilized changed from textile packs to MIS instruments with narrow channels.
Meanwhile, the standards for steam sterilization hardly changed while the changes in loads demand another steam sterilization approach. Additionally, digitalization of the administration of the sterilization processes advocate for physical measurable monitoring and registration methods.
In this presentation, the technology of steam sterilization will be addressed and it will be shown where standards can be improved with evidence-based information. It will be shown that using evidence-based technology increases safety with similar or possibly even less costs.
---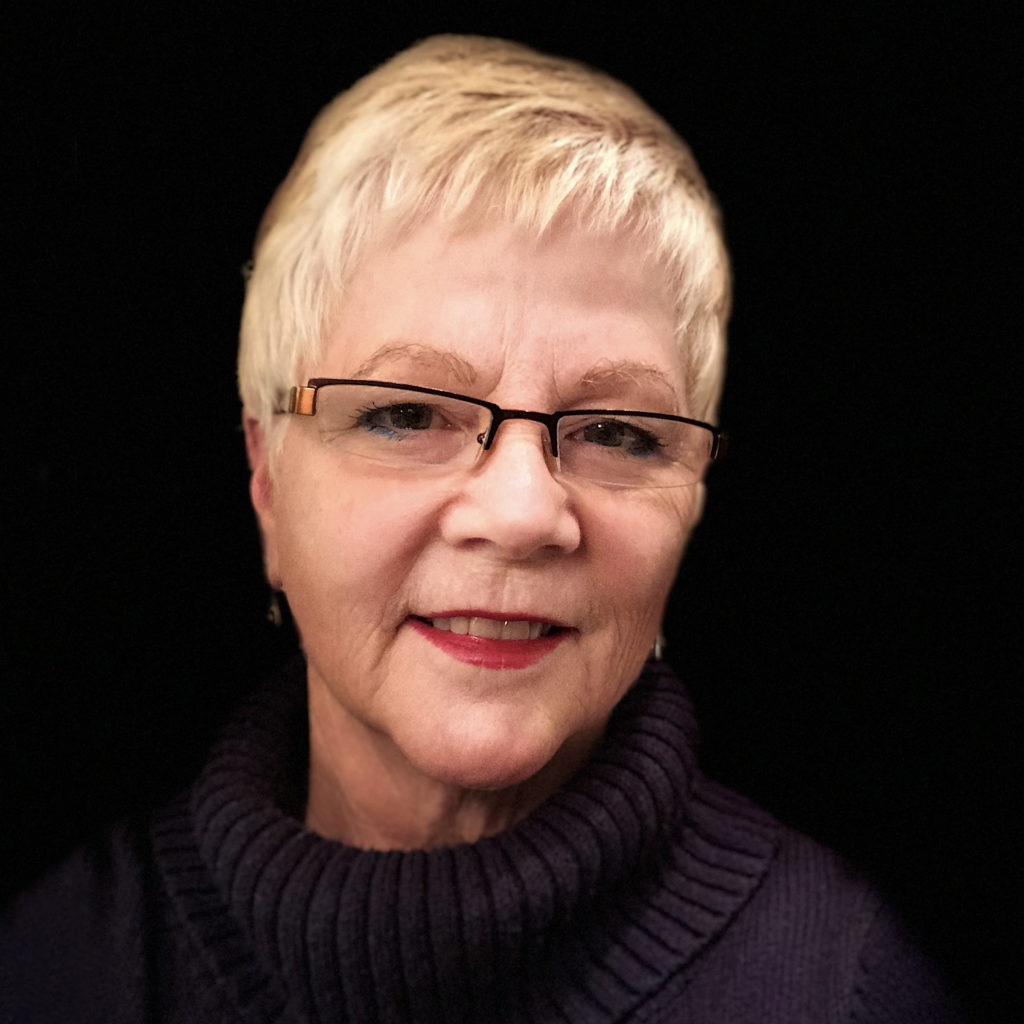 Michelle Alfa, Ph.D. FCCM
Professor, Dept of Medical Microbiology, University of Manitoba
Dr. Alfa is currently retired but remains a Professor in the Department of Medical Microbiology, University of Manitoba. Over the past 28 years her primary area of research has been related to hospital-acquired infections, specifically i) improving reprocessing of complex medical devices and ii) monitoring disinfection/cleaning of the healthcare environment to reduce the risk of infection transmission.
Dr. Alfa has over 150 publications and she has received the Distinguished Microbiologist award from Canadian College of Microbiologists, the Research Innovation award from the University of Manitoba and the Champion of Infection Prevention and Control from IPAC.
Presentation Title: The "DIRT" on Endoscopes and Biofilm

Presentation Summary:
Endoscopes and the cleaning methods associated with them have been recently highlighted in many articles and media articles.
Michelle's presentation will describe the accumulation of build-up biofilm in endoscope channels and why it is difficult to remove. It will summarize the data showing widespread moisture in endoscope channels during storage and outline how to ensure adequate drying.
The presentation will aim to provide a summary of FDA clinical data on duodenoscope contamination and list three key Quality Systems audits to perform.
---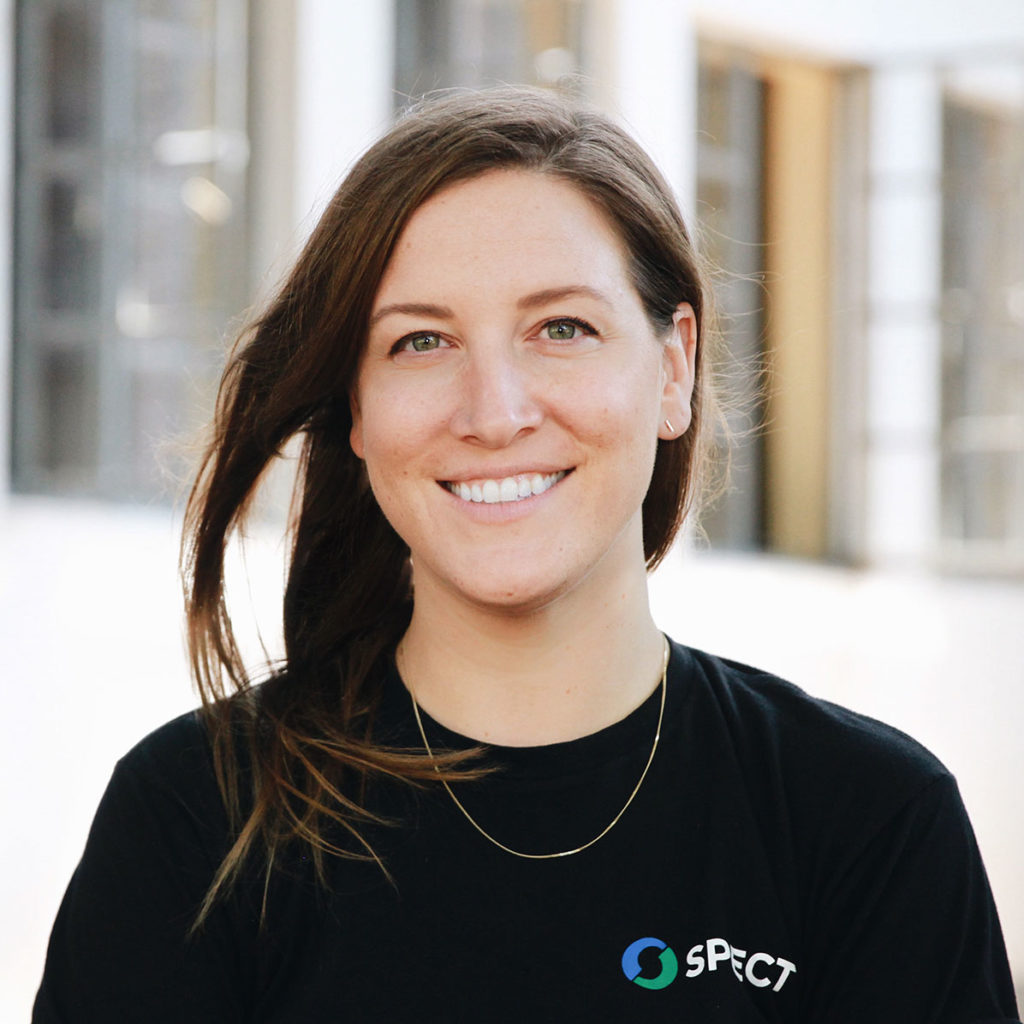 Christina Fast, CRCST – Keynote Speaker
Founder and Executive Director, SPECT
Christina Fast is an MDR Technician with a passion for educating healthcare workers globally. In 2010, Christina volunteered as an OR Sterilizer in Freetown, Sierra Leone, with the international NGO, Mercy Ships.
Upon her return to Canada, Christina could not forget the despairing conditions of MDR practices in the hospitals she had visited and decided to take action.
In 2013, with the support of a group of volunteers, Christina founded Sterile Processing Education Charitable Trust (SPECT), a unique non-profit organization that provides sterile processing training and mentorship to healthcare workers in resource constrained countries.
Christina has gained international respect through publications in various journals, including the BMJ Global Health, Antimicrobial and Infection Control, Surgical Infections, and PLOS ONE. She is IAHCSMM's 2018 Educator of the Year and one of Calgary's 2017 top 40 under 40 to make a difference.
She has worked with SPECT in 11 countries throughout Africa, Central America and South East Asia, training over 500 workers from 100+ healthcare facilities, yielding, on average, a 40% improvement in adherence to key sterile processing practices.
Presentation Title: Breaking Barriers to Save Lives in Low and Middle-Income Countries (LMICs)

Presentation Summary:
Surgical infections are a major cause of morbidity and mortality in low and middle-income countries (LMICs).
It?s well known that inadequately reprocessed surgical instruments can be a vector for pathogens, leading to healthcare associated infections. However, healthcare workers responsible for reprocessing instruments in LMIC settings are largely unaware of how to perform this process effectively, rendering their surgical instruments unsafe for patient use.
Sterile Processing Education Charitable Trust (SPECT) is working to ensure surgical teams in LMICs are equipped with the knowledge and skills necessary to raise reprocessing standards and support positive patient outcomes. Christina Fast, SPECT's founder, shares stories from the field and the experiences that have led her to breaking barriers in order to save lives.
---
Conference Workshops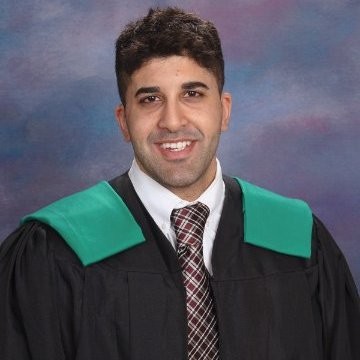 Dr. Jay Toor, BHSc, MD, MBA
Founder at Primus Healthcare Solutions
Born and raised in Toronto, Dr. Jay Toor completed his Bachelor of Health Sciences degree at McMaster University and went on to attain his MD at the University of Ottawa. He began his training in Orthopaedic Surgery at the University of Toronto in 2015 with plans for a speciality in Spinal Surgery.
Inspired by the potential for improvement in patient care and hospital performance by using business principles, he was selected for the coveted Surgeon Scientist Training Program, and chose pursue his MBA at the Rotman School of Management.
He specialized in Operations and Supply Chain Management and has submitted several papers for publication in the realm of perioperative supply chain and processes, including Medical Device Reprocessing.
This led him to found Primus Healthcare Solutions Inc, which has used mathematical and simulation models to optimize several GTA hospitals from inventory, processes, infrastructure and logistical perspective.
He hopes that the future of healthcare lies in evidence-based business decisions. He plans to continue to contribute to improving our healthcare system by applying proven business practices to the fields of medicine and hospital operations.
Presentation Title: Surgeons Glance – Device Reprocessing and Standardization in the OR

Presentation Summary:
Surgical Tray inventory grows as hospital volumes grow. Surgeons come and go and trays are changed to accommodate certain preferences. With several surgeons for each specific specialty and operational constraints how do you start a standardization project while balancing the needs of each individual. What steps do you take to make factual decisions based on data of what instruments can stay inside the tray and what can be removed.
---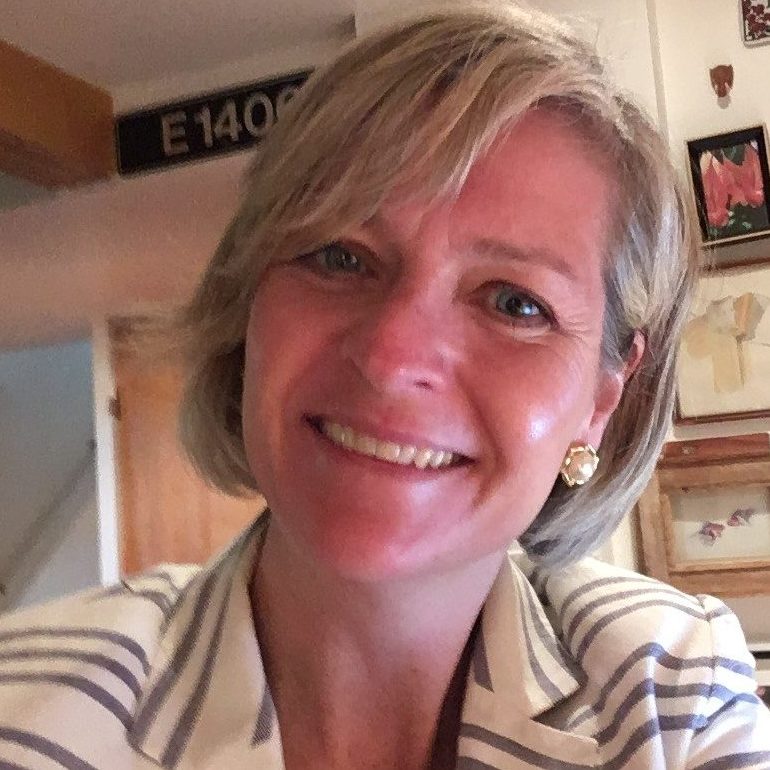 Gillian Shaw
Account Manager, Steris IMS Canada
Gillian Shaw is a Senior Account Manager with STERIS IMS Canada. She has held various roles with the company for over 25 years and now supports the IMS division throughout Canada.
With a drive for staff and patient safety, Gillian provides expert advice to healthcare professionals in hospitals and clinical settings by educating staff in the proper handling of medical devices, achieving compliance and streamlining efficiencies ensuring that the Canadian Reprocessing Standards, and PIDAC best practices are met to deliver quality patient care and procedure ready devices.
Gillian is a member of the CSAO (ETA Chapter) and SGNA and continues her education through various programs at the Michener Institute, Rothmans School of Business and of course, STERIS University.
Presentation Title: Quality Control in MDRD – "Lets be Procedure Ready"

Presentation Summary:
The presentation will be focused on ensuring your devices are procedure ready by establishing a quality management program. We will be reviewing tools and tips to ensure devices are properly cleaned, tested and inspected prior to sterilization.
---
Melanie Choquette, B.B.A, C.N.M.T.
Account Manager, Nanosonics
Melanie is an account manager and a clinical application specialist responsible for managing client relationships and developing the territory in Eastern Canada. She has 4 years experience as a diagnostic imaging technologist and sales representative in banks. Melanie received her Bachelor of Business Administration degree from the University of Quebec in Outaouais.
Presentation Title: The Latest Innovation – Automated Ultrasound Probe High Level Disinfection

Presentation Summary:
Identify the CAN/CSA-Z314 Canadian medical device reprocessing? requirements for ultrasound probe reprocessing, including cleaning, disinfection, storage and traceability.
Apply the Spaulding classification system to determine when high level disinfection of ultrasound probes is required
Infection risks in ultrasound
Trophon: leading the way in global ultrasound probe disinfection
High Level Disinfection (HLD) moves to automation
Evaluate important considerations for the implementation of high level disinfection workflows in your facility
How to operate Trophon2 & High Level Disinfection procedure; from pre-cleaning to storage
---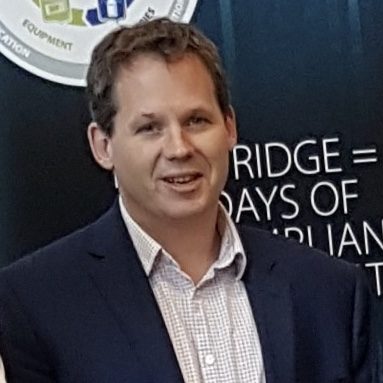 David Murphy
Director, Marketing, Cantel Canada
David Murphy is Director, Marketing at Cantel – a global company dedicated to delivering innovative infection prevention products and services for patients, caregivers, and other healthcare providers, which improve outcomes and help save lives.
A university graduate, David has over 10 years working experience within the Canadian Healthcare industry with specific focus relative to the commercialization of medical devices including; flexible endoscopes, reprocessing technologies and infection prevention.
David is passionate about helping clients provide the best possible outcome for their patients and has a long history of support of IPAC Canada, the CSGNA and CAMDR as well as the provincial and regional chapters.
Presentation Title: Tools of The Trade – Best Practices in Endoscope Reprocessing Technology and Workflow

Presentation Summary:
Program will review evidence-based research and how professional society guidelines use it to support their best practice recommendations. Topics will include hands-on instruction concerning the critical steps in flexible endoscope reprocessing and to identify techniques that can have a serious impact on patient safety.