"Measuring Success: Quality Assurance in Medical Device Reprocessing"
SEPTEMBER 10, 11, & 12, 2017
Delta Hotels Toronto Airport & Conference Centre (formerly International Plaza Hotel & Conference Centre Toronto Airport)
655 Dixon Rd, Toronto, ON M9W 1J3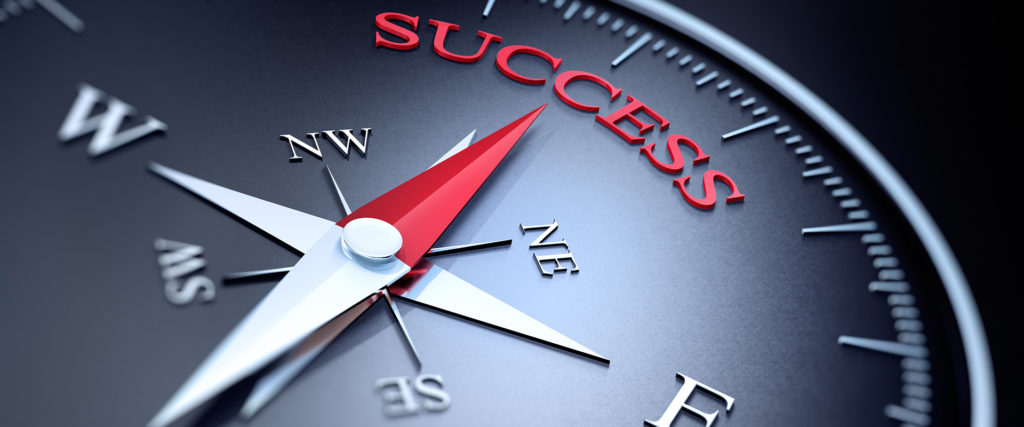 The MDRAO Conference is held every two years. It offers 3 days of inspiration, education and skills development for MDR Professionals.
SPEAKERS
Bob McDonald
Advances in Science and Medical Devices
Loved by audiences across Canada for making complex scientific issues understandable, meaningful, and fun, Bob McDonald is in high demand. A fixture in broadcasting for more than 30 years, he is currently the host of CBC Radio's Quirks & Quarks, the award-winning science program that is heard by 500,000 people each week, and is the author of numerous bestselling books.
In addition to hosting Quirks & Quarks, McDonald is a regular reporter for CBC TV's The National and host of the children's series Head's Up. As a writer, he has authored four bestselling science books, and contributed to numerous textbooks, magazines, and newspapers (including The Globe and Mail). His latest book is Canadian Space Walkers: Hadfield, MacLean and Williams Remember the Ultimate High Adventure.
McDonald has been honoured for his outstanding contribution to the promotion of science within Canada. He is an Officer of the Order of Canada and a recipient of the Queens Jubilee Medal. He has been awarded the Michael Smith Award from the Natural Sciences and Engineering Research Council, the Sir Sanford Fleming Medal from the Royal Canadian Institute, and the McNeil Medal from The Royal Society of Canada. He also won a 2008 Gemini Award for Best Host in a Pre-School, Children's or Youth Program or Series.
He holds eight honorary doctorates from Canadian universities.
Paul Le Sage
Reliability, Systems, Behavior, & Risk: A Different Perspective on Quality & Safety
Drawing on his distinguished career as a lead flight paramedic, assistant fire chief, and director of Oregon's second-largest emergency 911 and dispatch center, Paul went on to author a book on crew resource management, start his own publishing company and join Oregon Health and Science University as a Clinical Assistant Professor of Emergency Medicine. In 2011, Paul and Scott became friends after speaking on the same agenda at an emergency medical services conference in Denver, Colorado. At SG Collaborative Solutions, Paul continues on his life-long journey of serving organizations and communities while setting the gold standard of collaboration for his colleagues.
Paul?s work includes conducting complex event investigations, helping organizations integrate Just Culture principles into their internal justice systems, evaluating learning systems in high reliability industries, and teaching leaders, managers, supervisors, clinicians, and other front-line operators how to best instill Just Culture into daily operational practices. His work as Founder and CEO of Critical Decision Partners, LLC included conducting post-incident analyses using a "Just Culture" approach.
Paul examined and evaluated operational systems, tasks, behavioral choices, learning systems, value conflicts, policies, and other factors that drive error chains within Emergency Medical Services, Fire-Rescue, Healthcare, and Emergency Dispatch organizations. His work helped the organizations develop strategies to mitigate future risk, appropriately support the involved front-line operators, and provide a road map for measurable and improved outcomes. His work also provided consulting, teaching, and implementation strategies for public and private entities interested in High Reliability Learning Systems, Just Culture integration, Team Communication Strategies, and Peer Review/QI.
In addition, Paul is a nationally known speaker and educator on the topics of High Reliability Practices, Just Culture Integration at the Operational, Executive, and Supervisor levels, Crew Resource Management, Quality Improvement, and Incident Analysis. He co-wrote the Jones & Bartlett book, "Crew Resource Management, Principles and Practices", and is currently conducting research in situational awareness, team culture, and feedback systems within Healthcare, Fire-Rescue, and EMS.
Ann Vautour
Motivational Speaker
Ann Vautour (www.annv.org) is the founding partner of Ann Vautour Consulting and co-creater of Sign In, a program that focuses on the true meaning and spirit of collaboration. Her passion is to work with organizations to identify diversity within the staff and leverage this to create solutions beyond conventional thinking. Her Philosophy: people are vital to the success of organizations. A culture that promotes both the values of the individual and the team leads to positive results. Effectiveness and efficiency will flourish with a truly collaborative environment. In both her leadership roles in public health care and private practice, Ann has helped groups remove barriers to innovative thinking while improving job satisfaction and performance for more than 20 years. Ann is a graduate of the Universities of Alberta and Dalhousie. She has extensive experience in adult education and small group process. She is certified in a number of programs used for team building, collaboration and other areas of human development. Her clients describe her as an "inspiring", "effective" and "transformational" trainer, facilitator and coach who captivates her audience. Ann's effective and entertaining delivery style has been her trademark in her work, earning her great respect from clients and colleagues.
Emily Griffiths
Endoscopy Preclean: Importance of Bedside and Manual Precleaning (workshop)
Territory Manager Emily Griffiths graduated with Honors Specialization in Medical Sciences from Western University. She has been in the Medical industry for 8 years and has been with ConMed for almost 3 years, covering the Golden Horseshoe area.
Emily is a very passionate and reliable professional who works closely with all of her accounts, ensuring that all her customers receive superior clinical support through personalized training sessions and during procedures.
During her time at ConMed, Emily has focused efforts in the endoscopy clinic as it relates to both clinical procedures and reprocessing protocols. She is dedicated to helping staff navigate IFUs and the everchanging standards to ensure an up-to-date and clear understanding of requirements. She is available for support 24hrs a day, 7 days per week.
Chris Luc
LithoVue: Single-Use Digital Flexible Ureteroscope (Workshop)
Chris is currently the Canadian Business Development Manager for Boston Scientific's Urology and Pelvic Health Division. Chris has primary responsibility for the development and implementation of all of Boston Scientific's minimally invasive Urology surgical products including the new single use, digital ureteroscope LithoVue
Prior to joining Boston Scientific in 2006, Chris advanced through a variety of sales and marketing positions at Janssen Pharmaceutical, a division of Johnson and Johnson.
Chris has an Honors Genetics degree from Western University as well as an MBA in Finance and Marketing from The DeGroote School of business at McMaster University.
Eric Henning
Proactive vs Reactive Surgical Instrument Repair Model (workshop)
Eric Henning is co-owner of CSI and responsible for surgical instrument repair implementation at AMT Surgical. Eric has served several organizations and held various sales, sales management, and educational roles in the healthcare industry. Over the past ten (10) years, Eric has been involved in administering proactive surgical instrument repair programs, device repair programs, consulting, and industry best practices education in the U.S, Canada, and abroad.
Eric is passionate about patient safety, surgeon satisfaction, clinical efficiency, cost savings, and the other benefits of proactive maintenance. As a certified member of the International Association of Healthcare Central Service Materials Management (IAHCSMM), Eric has enjoyed industry collaboration and promotion of the Central Service profession. Eric's goal is to positively impact patient safety through education and the promotion of quality performance in healthcare.
Tony Vestel
T-Doc Instrument Tracking System (workshop)
Tony Vestel has over sixteen years of experience in surgical instrument traceability and management systems. Six of those years were spent as a Getinge customer and ten years as a Getinge employee. Prior to joining the Getinge team, Tony worked as a Systems Specialist for Perioperative Services at Children's Medical Center Dallas, one of the country's largest and most notable pediatric hospitals. Tony brings to Getinge his knowledge of instrument traceability systems from a "customer's point of view", understanding what it takes to make Sterile Processing Departments run smoothly with the help of technology.
Tony is originally from central Illinois where he graduated from Illinois College with a Bachelor of Science degree in Management Information Systems. He now resides in central Texas.
Rebecca White and Beth Kingsbury
Bridging the Gap
Rebecca White began her career in health care at the Dartmouth General Hospital in 1994. She completed her technician's course from SAIT in 1998. In?2009 Rebecca completed a course in Leadership Strategies for Healthcare Facilities through Purdue University, and made the move to the Victoria General Hospital as the Technical Supervisor for the Sterile Processing Department.
In 2013, she moved to the Halifax Infirmary Site, also as the Technical Supervisor. Rebecca is an active member of Medical Device Reprocessing Association of N.S.(MDRANS) and has been for approximately 24 years. During this time, she has filled the roles of secretary, treasurer, 2 consecutive terms as president, and currently Rebecca is fulfilling the role of past president.
She is the provincial advisor for Nova Scotia in the Canadian Association of Medical Device Reprocessing (CAMDR).
Beth Kingsbury has been a Peri-Operative Nurse for almost 30 years. The beginning of this long career started in the Toronto General Hospital and enjoyed every day of her 17 years of working there. After working as a LPN for 12 years Beth decided to return to school, after attending George Brown College and maintaining a full time status she obtained her Diploma as a Registered Nurse, a very proud moment in her life.
Like every good Maritimer Beth decided to return to her roots in Nova Scotia, and excepted a full time Cardiac Nurse Position in the Operating Room at the Halifax Infirmary. Last year from January to June Beth worked with Becky White and her team in the Medical Device Department.
As of January of the year Beth is the Clinical Nurse Educator for the Halifax Infirmary Perioperative Nurses and Minor Procedures.
CSA Panel – New Standards
Ian Pequegnat
Ian is a graduate of the University of Waterloo with a BSc in Health Sciences. He has over 30 years experience in the medical device industry. In his current role, he is the Director, Consumable and Clinical Services for STERIS Canada.
Ian is also an active member and Chair of the CSA Technical Committee for Sterilization in Healthcare and represents Standards Council of Canada as a delegate on various ISO Working Groups.
Merlee Steele-Rodway

Merlee is a Registered Nurse with more than 35 years of experience working in Newfoundland at the Janeway Child Health Centre in Neonatal Intensive Care Unit as Educator, Head Nurse & leader of Neonatal Transport Team. Her experiences continued at the largest health authority in Newfoundland & Labrador; Eastern Health within the Infection Prevention & Control Program as Coordinator and Regional Director of both IPAC & MDR and for last 8 years as Regional Director of the Medical Device Reprocessing Program.
Merlee recently retired from the acute care setting and is now an Independent Nurse Consultant for IPAC & MDR. Merlee continues to be active in health care in Canada as the current President of the Canadian Association of Medical Device Reprocessing (CAMDR). She has served as President of IPAC-NL chapter as well as active member on numerous other International and National Boards and Associations. Merlee is a member of the Canadian Standards Association (CSA) technical committees for medical device reprocessing standards reviews and was a CSA committee member that developed the only Canadian Certification for the Medical Device Reprocessing Technicians.
Colleen Landers
Colleen is a Registered Nurse and a Medical Device Reprocessing Technician who has worked in healthcare since 1967 in Ontario in many health care areas. She worked 19 years in the operating room and 20 years in medical device reprocessing at Timmins & District Hospital and Weeneebayko Area Health Authority. She presently runs her own healthcare consulting company and has consulted in the reprocessing of medical devices field in Canada for the past 20 years.
Her main goals in life are to Make a Difference in Improving Health Care in Canada and to work towards Ensuring That All Patients Receive the Best Quality Care Possible. She pursues these goals tirelessly by dedicating thousands of volunteer hours to endeavors to improve central reprocessing practices in Canada and promoting the Canadian Standards in reprocessing. She is an author of the Medical Device Reprocessing Technician textbook and workbook being used in colleges and course across Canada.
She is a member of the technical committee for healthcare standards for 20 years. She won the National Canadian Standards Award for Health Care participation for 2005 for her countless volunteer hours over the past years in assisting to improve the best practices standards for reprocessing medical devices. She is a Canadian Surveyor for Accreditation Canada for healthcare.
As a volunteer, she was a member of the Health Canada Scientific Advisory Panel on the Reprocessing of Medical Devices. Colleen was appointed to the College of Teachers Board by the Minister of Education in January 2016 for a three-year term to protect public interest. She has spoken at numerous conferences across North America.
She is a life time member of MDRAO and has been a member since 1989. She has taught the MDRAO Classroom course since 1990, served on the provincial executive for 14 years and presently is the treasurer and past president of THETA chapter.
Sylvia Cleaver
Sylvia Cleaver is the Applications Development Professional in 3M Canada's Infection Prevention Division. As the Canadian technical lead for 3M Canada's sterilization portfolio, she provides technical support and education across the country. This includes delivering training, participating in conferences and working with sterilization professionals in all types of settings. She is also a presenter for Medical Device Reprocessing Association of Ontario (MDRAO) MDR technique course covering the Sterilization Chapter. Sylvia is a participating member on the Canadian Standards Association (CSA) and International Organization for Standardization (ISO/TC 198 Sterilization of Health Care Products).
She obtained her B.Sc from Western University, a certificate in Ophthalmic Assistant and a post-graduate certificate in Regulatory Affairs and Quality Assurance.
Sandra Comand

Patient Safety Begins with you – Medical Device Reprocessing
Sandra Comand is a Manager at the Brant Community Healthcare System as well as Clinical Microbiology Consultant. She began her career as a Medical Laboratory Technologist with a special interest in Microbiology which subsequently led to the achievement of an ART in Microbiology and a leadership role.
Her drive for Quality led to the additional role of Quality Co-ordinator for the Regional Lab program and Assessor for the Provincial Institute for Quality Management in Healthcare. Her passion for Microbiology is evident in her lectures that she provides to McMaster University Nursing degree students.
She completed her training in Infection Prevention & Control and currently serves as the President of the Infection Prevention and Control Canada – Central South Ontario region. She completed the MDRAO course in 2012 when she received the privilege of being the leader of the department. Her current Managerial role includes; Medical Device Reprocessing Department, Ambulatory Care, Oncology Clinic, Vascular Access, Fracture Clinic, Diabetic Education Clinic and Clinical Microbiology Consultant.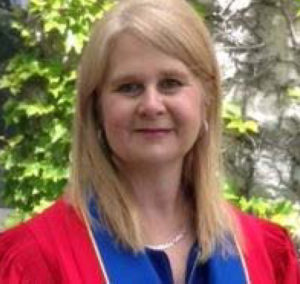 Julie Langlois
Julie Langlois is a Program Manager at Accreditation Canada. She is responsible for the delivery of accreditation services to Ontario Hospitals, Public Health Units, Pharmacies, Emergency Medical Services, Infusion clinics and Trauma Distinction. She also works as an advisor and surveyor.
She has had a varied career that has extended across Canada. She has held positions that ranged from general duty nurse, to manager to educator. She has worked in perioperative nursing, urology, labour and delivery, primary care, and education in a university setting. Her PhD thesis work focused on patient safety and healthcare providers within a rural hospital setting.
She is a member of the Knowledge Translation & Implementation Science Faculty and a master facilitator for Canadian Patient Safety Institute.