Register now to be a Corporate Sponsor
Dear Provincial Medical Device Reprocessing Industry Partner:
The Medical Device Reprocessing Association of Ontario invites you to be part of our provincial group for medical device reprocessing as a Corporate Sponsor.
As part of its mandate, the MDRAO is a provincial non-profit Medical Device Reprocessing Professional Group with objectives that include promoting Membership, providing Educational Opportunities as well as Professional Development and Advocacy.
Our Executive group works closely with member hospitals within the province and organizes a biannual conference as well as MDR courses.
There are four levels of MDRAO Corporate Sponsorship available with a two year term that coincides to support our biannual provincial conference and expires at end of membership year May 31, 2021:
Corporate Sponsorships Levels
Platinum
$10,000
Gold
$7,500
Silver
$5,000
Bronze
$2,000
Benefits to Corporate Sponsorship include:
Two year membership in MDRAO for your designated representative
Complimentary or discounted exhibit at biannual provincial conference
Priority selection for exhibit location at biannual provincial conference
Electronic mailing list of conference delegates
Complimentary web link on MDRAO Corporate Sponsor web page
Acknowledgement of your Corporate Sponsorship level on correspondence related to biannual provincial conference, conference materials, and on-site booth signage.
The next MDRAO Provincial Conference will be:
"Celebrating MDRAO's 50th Anniversary as a Provincial Association"
SEPTEMBER 6, 7 & 8, 2019
Delta Hotels Toronto Airport & Conference Centre
655 Dixon Rd, Toronto, ON M9W 1J3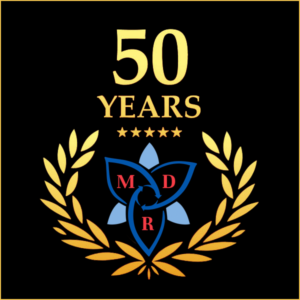 The conference attendees are made up of Medical Device Reprocessing and Infection Prevention and Control decision makers from throughout the province of Ontario.
Your corporate sponsorship allows the MDRAO to continue to promote High Standards in providing ongoing Education in the field of Medical Device Reprocessing.
---
Register Now to Be a Corporate Sponsor
Use the form below to register your company as a corporate sponsor.
---